Nowy rozdział w historii edukacji zaczyna się wraz z pojawieniem innowacyjnych artykułów szkolnych, które rewolucjonizują proces nauki. W dzisiejszym świecie, gdzie technologia przeplata się z każdym aspektem życia, również szkolne przybory idą z duchem czasu. W tym artykule przyjrzymy się najnowszym technologicznym trendom w artykułach szkolnych, które przenoszą edukację na nowy poziom wydajności i efektywności.
Cyfrowe Notatniki: Pióro i Papier Spotykają Technologię
Tradycyjne notatniki ustępują miejsca cyfrowym odpowiednikom, które umożliwiają zapisywanie notatek i rysunków przy użyciu specjalnych piór, a następnie przesyłanie ich do urządzeń mobilnych. To doskonałe rozwiązanie dla tych, którzy pragną połączenia tradycji z wygodą cyfrowego świata.
E-książki Edukacyjne: Wiedza w Zasięgu Twojej Ręki
Ciężkie podręczniki zastępują elektroniczne książki, które pozwalają na dostęp do setek materiałów edukacyjnych z jednego urządzenia. Interaktywne e-książki urozmaicają naukę i pozwalają na personalizację treści, odpowiadając indywidualnym potrzebom ucznia.
Interaktywne Tablice: Lekcje Pełne Kreatywności
Tradycyjne tablice szkolne stają się interaktywnymi ekranami, gdzie nauczyciele mogą tworzyć dynamiczne prezentacje, rozwiązywać zadania w czasie rzeczywistym i angażować uczniów w ciekawe gry edukacyjne.
Inteligentne Pióra i Ołówki: Poprawa Efektywności Pisania
Inteligentne pióra i ołówki pozwalają na automatyczne przesyłanie notatek i rysunków do urządzeń mobilnych. Dzięki nim, zapisywanie notatek staje się szybsze i bardziej wygodne, a jednocześnie zachowuje tradycyjny charakter pisania ręcznego.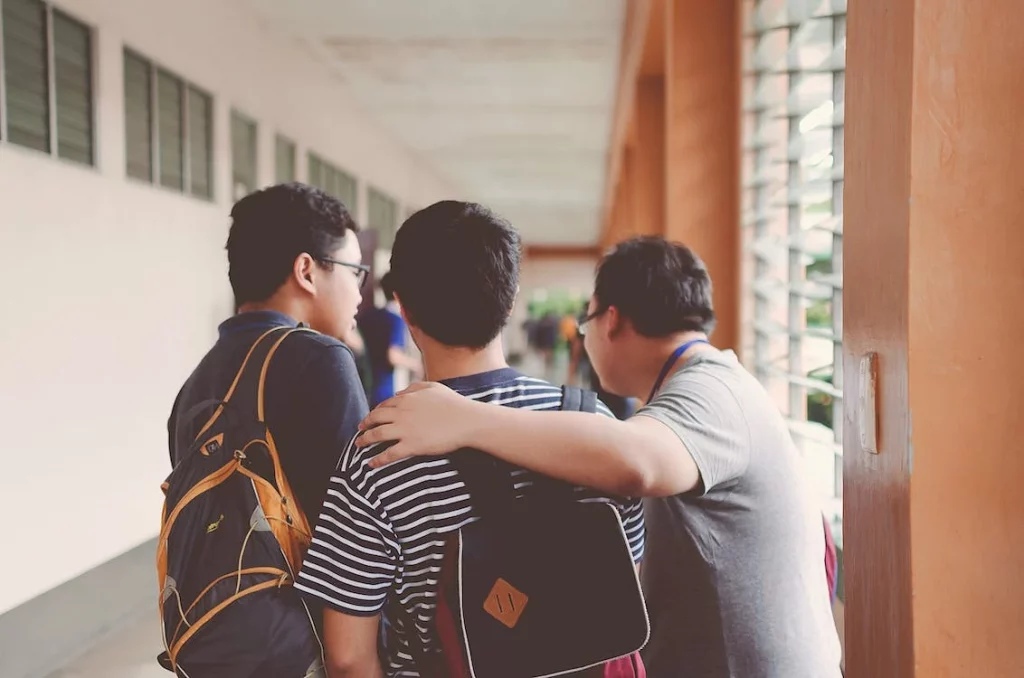 Programy i Aplikacje Edukacyjne: Nauka Zabawą
Rozwijający się rynek programów i aplikacji edukacyjnych oferuje różnorodne narzędzia do nauki, takie jak interaktywne quizy, językowe gry, a nawet aplikacje do nauki programowania. To sposób na przyswajanie wiedzy w sposób atrakcyjny i angażujący.
Innowacyjne artykuły szkolne to krok w przyszłość edukacji, gdzie technologia i tradycja zacieśniają swoje więzi. Cyfrowe notatniki, e-książki, interaktywne tablice, inteligentne pióra i aplikacje edukacyjne przynoszą mnóstwo korzyści, wspierając rozwój kreatywności i efektywności nauki. To właśnie dzięki nim, młode pokolenie zyskuje lepszy dostęp do wiedzy i staje się bardziej zaangażowane w proces edukacyjny. Przygotujmy się więc na fascynującą podróż przez technologiczne ścieżki, które poprowadzą nas do coraz bardziej efektywnej i inspirującej edukacji.